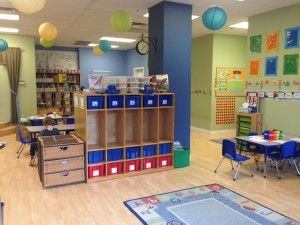 Bloom Preschool was started in West Seattle in 2009, serving families in the elementary school neighborhoods of Lafayette Elementary and Genesee Hill Elementary.  Bloom Preschool is located in a bright and cheery space in North Admiral facing the West Seattle Library on 42nd Avenue, at 2331 42nd Avenue SW, Seattle, Washington 98116.
Students between the ages of 2-1/2 to 3 attend the 3s Class on Tuesdays and Thursdays.
4 and 5 year old students attend the Pre-Kindergarten Class on Mondays, Wednesdays, and Fridays.
All classes at Bloom Preschool are attended from 9AM to 12PM.  Bloom's school year runs on a ten-month calendar from September through June.