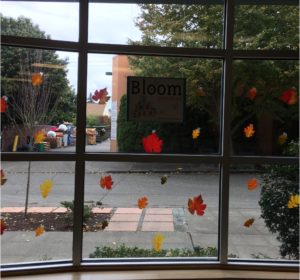 Welcome to Bloom Preschool, a kindergarten-readiness program for children ages 2-1/2 to 6, where students may enjoy a balanced program including daily academic lessons and social playtime!
Your child will benefit not only from the thoughtful teachings of an experienced kindergarten teacher, but also from the opportunity to cooperatively learn alongside students of the same age.
NEXT OPEN HOUSE: Saturday, February 10th 10am-12pm
Set up a time today to visit the school, and see for yourself that Bloom is a great place for your preschooler to learn and grow!